Is it possible to fall in love with a fictional character? Because after seeing my (Amazing! Fabulous! Gorgeous! Inspired!) cover art for THREE DAYS TO DEAD, I'm in love. Evy is gorgeous (She's wearing her cross! Important plot point alert!). The background is atmospheric and gritty, and the shadowy man behind her? Buwahahaaaa!
Okay, enough raving (for now).
TADA!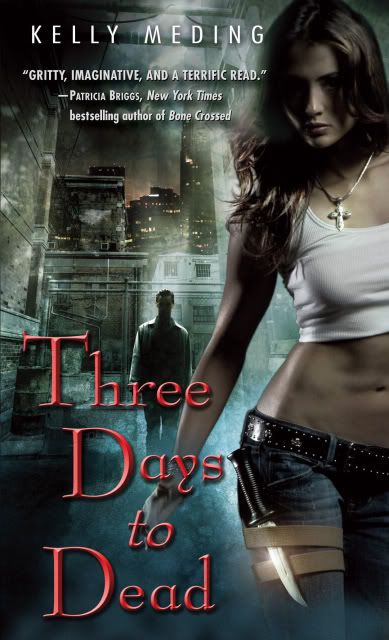 Didja see the awesome Patricia Briggs quote?
I've got the back and spine, too, for added goodness (and official summary).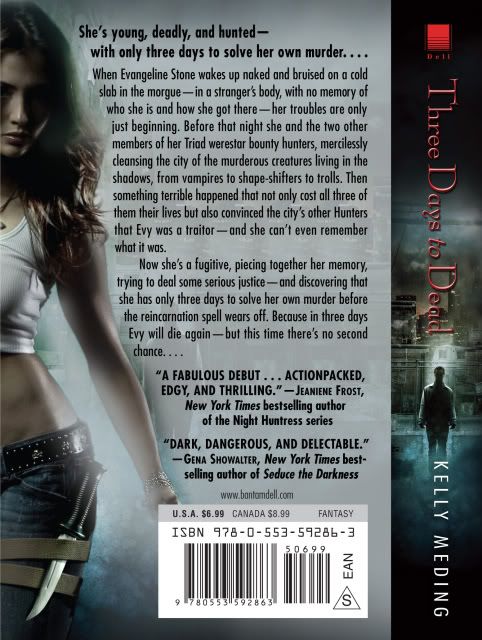 My name is on a book cover. OMG.
*thud*