If you haven't stopped by the
League of Reluctant Adults
yet this week, we're having another theme. This week is "The Mother of All Vampires" Week, to celebrate both a Leaguer's release and Mother's Day (this Sunday, folks!). So stop by and join the conversations!
In other news, some random Googling of my name landed me on Droemer's website, where I discovered my German listing for THREE DAYS TO DEAD, as well as the super-hawt cover. The Bond-girl, spy-leather look is pretty awesome.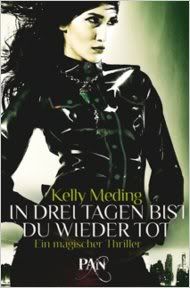 The title (In Drei Tagen Bist Du Weider Tot) literally translates: In three days you are dead again.
Two other fun facts:
Germany release is 10/05/09, twenty-two days before the US release.
There are apparently three German horror films with the exact same title.
Happy Friday!