Since my day to blog at the
League of Reluctant Adults
fell on Mother's Day, I thought I'd do a post around the topic of mothers. I've been lucky enough to have had a good relationship with my mother for my whole life. I haven't always lived close by, but I know I'm loved and that I can depend on her (and in case you were curious, I'm tight with my dad, too, but this is about mothers). It's funny, though, that the majority of the characters I write about either have absentee mothers, bad mothers, or dead mothers. Evangeline* Stone's mother died when Evy was a kid, and before that she was a pretty terrible mother. Wyatt's mother is dead, too. The only genuine mother/child relationship I can think of in the Dreg City books are Aurora/Ava.
(*On the other hand, we haven't had a chance to look at the relationship between Chalice Frost and her mother, which was supposed to be part of book five….)
In MetaWars, all of the main characters are orphans. Although you could argue that Dahlia Perkins had a great relationship with her mother—except her mother died a few years before….well, you'll learn all about that in CHANGELING (June 26, 2012). The Sekrit Project I've been mentioning here and there follows the same pattern of dead mothers (although for variety, there are some fantastic father/son relationships in that series). One of these days I'll write something with a healthy, solid mother/child relationship, I swear.
Since today is supposed to be about celebrating Mom, I want to list some of my favorite mothers in books, movies and television. In no particular order:
JOYCE SUMMERS. "Buffy, the Vampire Slayer." She rocks it as a mom. Smart, funny, protective of her only child. Her death was one of the saddest moments of that entire series (admit it, you cried, too).
CAROLINE INGALLS. "Little House on the Prairie." As a little girl, I used to play Little House with my neighbor. Because I was younger, I got to be Laura a lot. I wanted to be Laura, and I wanted Ma Ingalls to make my dresses and braid my hair.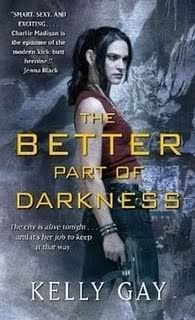 CHARLIE MADIGAN. The "Charlie Madigan" series, by Kelly Gay. A single mom urban fantasy novel protagonist. You don't see many, and Charlie handles both her professional life and her role as a mother with a deft hand. If you haven't picked up this series, grab it now!
MRS. BRISBY. "The Secret of NIMH." This movie is part of my childhood, and I still adore it to this day. No one can touch Don Bluth's animated movies, and NIMH is my absolute favorite. Mrs. Brisby faces her fears and finds courage she never knew she had in order to save the lives of her children.
FAITH YOKAS. "Third Watch." I adored all six seasons of this show, which few people seem to remember. Yokas was a fascinating character to watch grow. She was a patrol cop, but she was also a wife and mother, and those relationships developed over the course of the series in very complex ways.
KAREN SANDERS. The "Shifers" series by Rachel Vincent. She's the wife of the Alpha. She's Faythe's mother (really, enough said right there). She protects her family with a quiet strength, and when she's angry? Look out.
EVELYN O'CONNELL. "The Mummy Returns." She's a bookworm turned action heroine. She's also a reincarnated Egyptian princess. She trades blows and sarcasm with equal finesse. Plus she's just plain funny.
HEROINE. "Feast." Probably the most clever horror movies in recent decades, Heroine is a mama on a mission. She's not afraid to violently kill a bunch of radioactive monsters if it means getting to her daughter.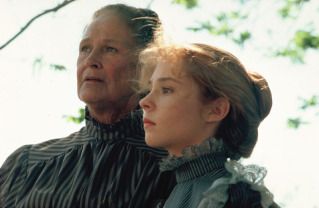 MARILLA CUTHBERT. "Anne of Green Gables/Anne of Avonlea." Do I really have to explain why Marilla is, like, the most awesome mom ever? Anyone else who adored the Anne movies as a girl will understand.
So that's my short list, and I'm certain I've forgotten some awesome mothers.
Who are some of your favorite fictional Mom's?