Jackie Kessler was one of the first authors I met online (through AbsoluteWrite.com), and also the first author to read and blurb THREE DAYS TO DEAD. Naturally I was thrilled to meet her last fall at Dragon*Con, and she was just a blast to hang out with.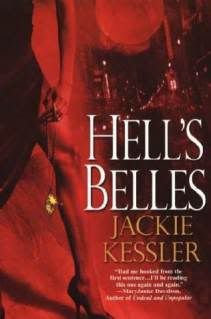 She's also the author of some of the best books you might not be reading. The "Hell on Earth" series (
HELL'S BELLES
,
THE ROAD TO HELL
,
HOTTER THAN HELL
) features a succubus who is on the run from Hell and hides on earth as a stripper. She's also co-author of the awesome superhero novel
BLACK AND WHITE
(with Caitlin Kittredge). That's not even counting her various anthology stories, and her new YA coming out this fall.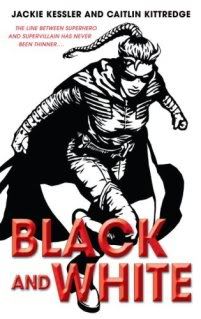 So why the Jackie bio? And what's up with the post title?
The post title is also the title of Jackie's new serial novel - the fourth book in the "Hell on Earth" series.
HELL TO PAY launches today with the prologue
, and Jackie will post a new chapter every Tuesday, concluding the novel on the last Tuesday in December 2010.
I think the wait is going to kill me.
If you haven't read anything by Jackie...well, first of all why the hell not? Second, get thee to a bookstore or Amazon or your online vendor of choice. The Hell series is amazing fun. Jezebel is sassy, sarcastic, sexy, and occasionally vulnerable. And who doesn't love a demon who has to learn to be human? (And no, the fact that I named my cat Anya after the former vengeance demon from Buffy, the Vampire Slayer does not mean I am biased in this matter.) Also, HOTTER THAN HELL has the honor of being one of the rare books that has made me cry buckets.
So check out the Hell series, and while you're at it, check out BLACK AND WHITE, too (sequel
SHADES OF GRAY
due out June 22!).
Your funny bone will thank you.