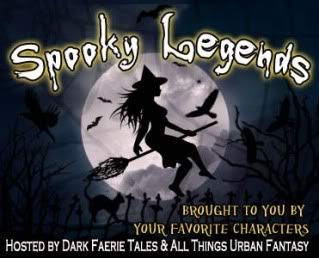 My post for Spooky Legends extravaganza is up at
All Things Urban Fantasy
. Teresa "Trance" West tells her rendition of the "finger in Wendy's chili" tale.
Abigail also
reviewed TRANCE here
.
Several other awesome advanced reviews have been popping up, and I'm tickled to see readers embracing the new series. Little birds have told that copies of TRANCE have been spotted in the wild at Barnes & Noble and Books-A-Million, so you might be able to find yours early!
Ten hours left until official release! Squee!!!!