...when you randomly Google yourself.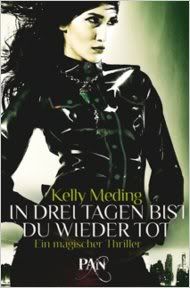 The German translation of THREE DAYS TO DEAD, also known as "In drei Tagen bist du wieder tot," is available on the
German/Europe version of eBay
. Five copies. It makes me wonder, though, since it isn't scheduled for official release until 10/5.
Huh.
After lack of sleep and a rousing morning with the plumbers pulling dryer sheets (yes, I said dryer sheets, and I blame the previous tenants) out of the main line, my day of oddball amusements continues.