(aka, Happy Day of Release!)
Today
In drei Tagen bist du wieder tot
releases into the wild in Germany.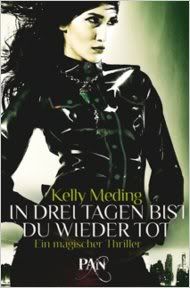 We sold the translation rights to THREE DAYS TO DEAD and AS LIE THE DEAD back in late January to Droemer. They bought it for part of their new
PAN imprint
, which focuses exclusively on urban fantasy and paranormal. I also find myself in the awesome company of Maggie Stiefvater and Kathryn Smith.
So yes, I am in the strange position of having my very first novel release in a foreign country before it releases here. It's actually pretty cool.
I hope you like it, Germany! *kisses*