Nope, not my contest. But friend and all-around awesome lady Jackie Kessler (remember that serial novel she's posting on her blog? Good...) is hosting a ginormous pre-order contest for the release of SHADES OF GRAY, the second book in the superhero series she co-writes with Caitlin Kittredge.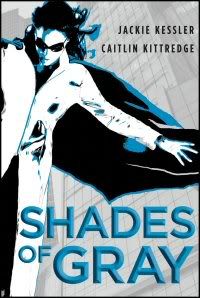 Run, don't walk, over to
Jackie's site
for more information on this huge giveaway.
SHADES OF GRAY releases June 22, so don't wait!!!