GIVEAWAY CLOSED!
In an effort to organize myself, I'm cleaning out some extra books and things that are lounging around my office and taking up space. First things to go are these: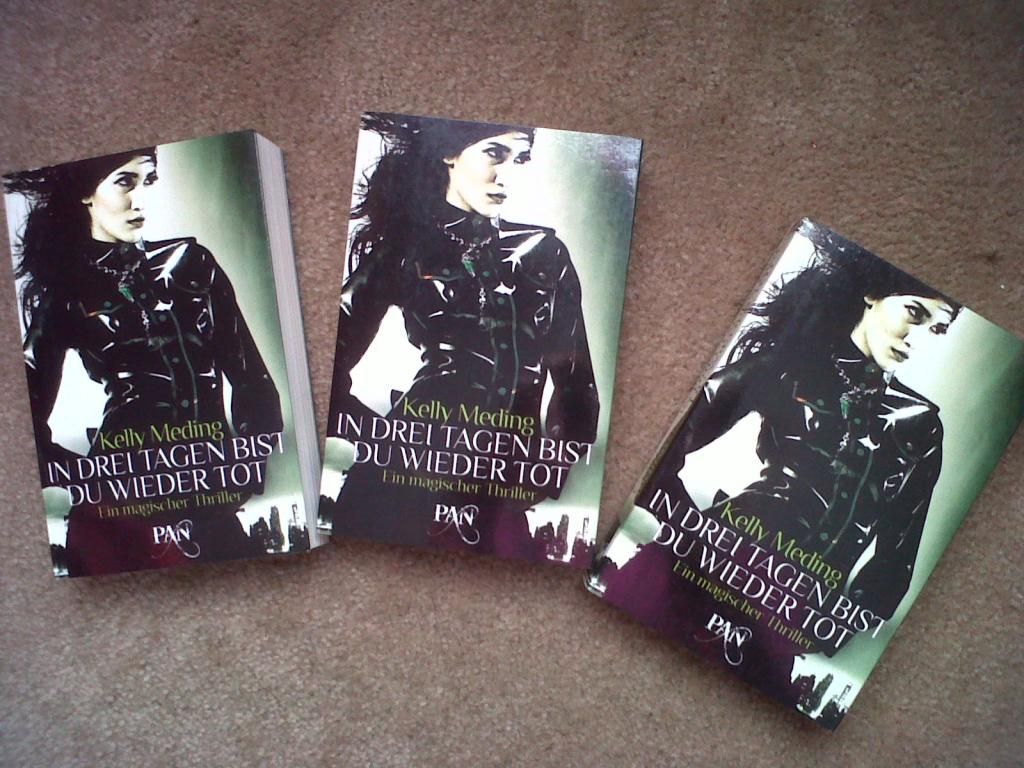 These are the German print editions of THREE DAYS TO DEAD, published by Droemer in 2009. I thought Dreg City fans might get a kick out of having this in their collection, so I'm giving away three copies to three different winners.
In addition to the German translation, each winner can select another print book in my current backlist. Which means you can ask for a signed copy of THREE DAYS TO DEAD, AS LIE THE DEAD, ANOTHER KIND OF DEAD, or WRONG SIDE OF DEAD from the Dreg City series. If you prefer, you can have TRANCE or CHANGELING from the MetaWars series.
To win, simply leave a comment below, along with which other book you'd like. I'll randomly select three winners on January 13th. Giveaway is open internationally.
So spread the word! Who doesn't like free books?